EUR/USD Hasn't been this Overbought Since 2008
The EUR/USD exchange rate's rally has been impressive, but such a liquid market cannot sustain such overbought levels from a technical point of view says analyst and technical forecaster Richard Perry of Hantec Markets.
After such a huge run higher, the question will inevitably be how much further the EUR/USD rally can go.
A market so liquid as this will very rarely see the 14 day RSI at 70, let alone closing at 81 yesterday.
To put into context, before the March spike higher, the last time the RSI was above 80 was back in 2008.
So despite being an incredibly strong bull run, it is clearly overbought too. This leaves it at risk of a near term retracement.
Does yesterday's high of $1.1780 mark a key turning point? It is far too early to say, but the euro is actually trading lower this morning.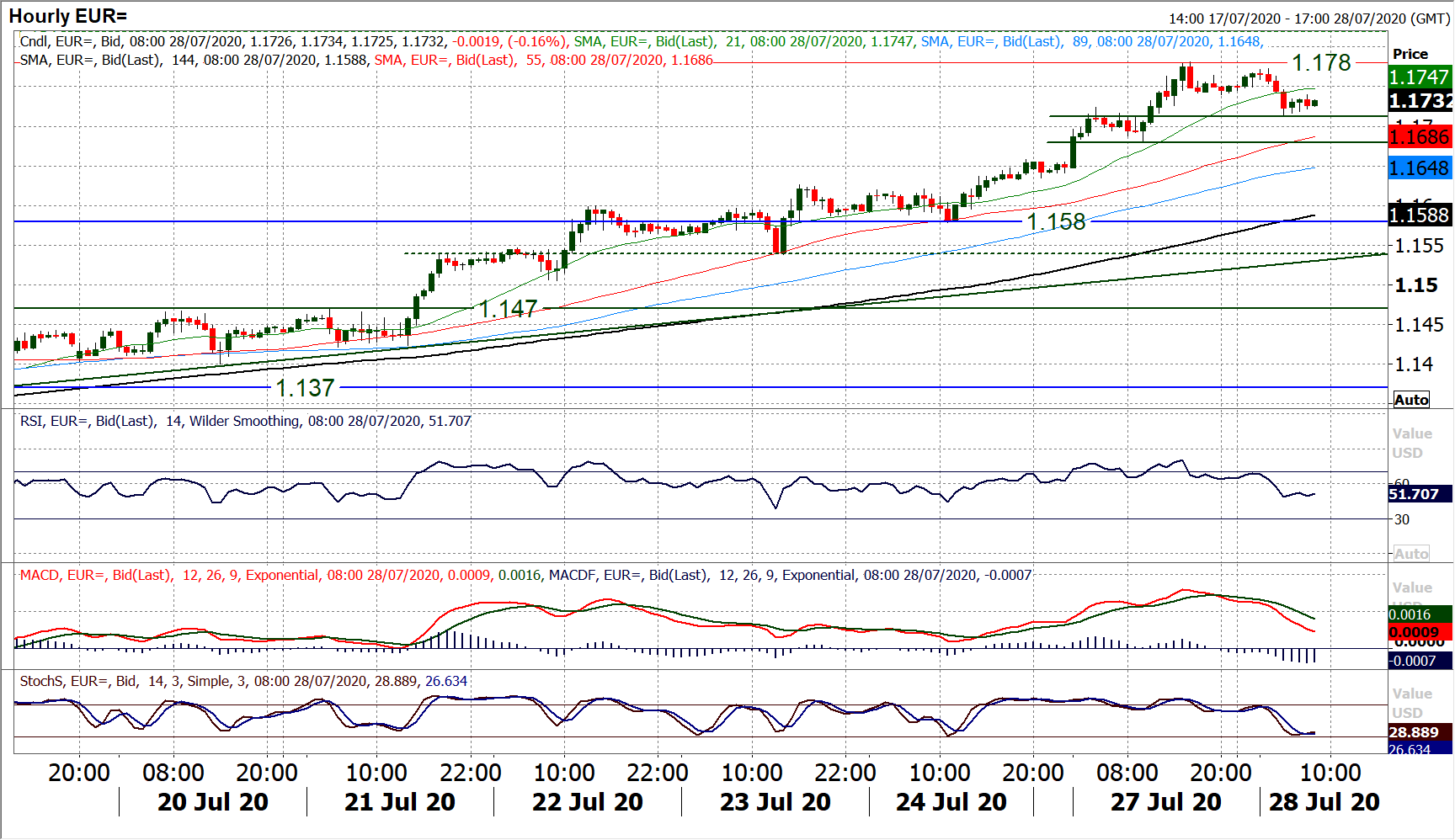 We have been cautiously bullish of this run higher for a few days now, keeping a close eye on the hourly chart for exhaustion signals.
The rising 55 hour moving average has been a very good gauge (coming in at $1.1685 this morning) for the reaction lows of the past week. We also see that 40 on the hourly RSI has consistently been an area where the bulls have re-entered.
If these indicators begin to be broken, then a corrective move could be developing. The hourly chart shows an intraday low at $1.1680 is the first real support of note too.
A breach of $1.1680 could quickly see the market back towards $1.1580/$1.1600, whilst a retracement towards the old key breakout area $1.1490/$1.1500 could easily be seen as such extreme overbought momentum unwinds. Resistance is at $1.1800 from September 2018.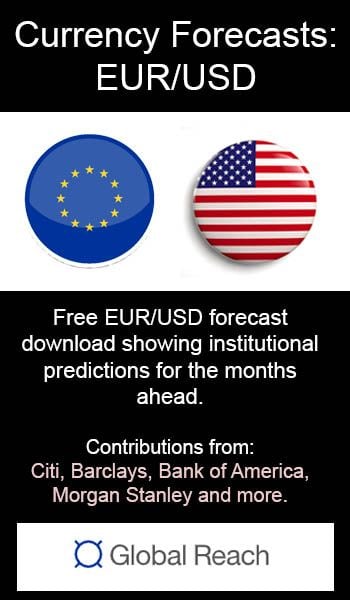 Selling Pressure on the Dollar Eases
Selling pressure on the dollar has been a huge factor across major markets in recent sessions.
However, with month-end, a Fed meeting and subtle shifts in the COVID outlook, is this move about to see a retracement and a near term dollar rally?
There are signs that perhaps the increase in US COVID infections may be flattening off, we are beginning to see rates pick up across the Eurozone once more. Could this subtle shift be enough to take focus away from the perception of US economic underperformance?
The FOMC begins its two day meeting today and the July meeting contains no projections and traders will be wondering where the dovish surprise could come from that would drive renewed selling pressure. Furthermore, can Congress come to an agreement on the latest round of US fiscal stimulus?
The paycheque support from the CARES Act expires this week and Congress will be eager to see a replacement agreed.
As this all comes together, it is interesting to see some of these extremely overbought markets threatening to pull back this morning.
Gold is -$40 off its overnight high of $1980, whilst EUR/USD, USD/JPY and Cable are all back from their extremes too. Is this a moment where profits are taken? Month-end positioning also becomes a factor too as the week develops.