EUR/USD Weakness a Chance to Buy says Technical Strategist
Image © Adobe Images
The Euro has reacted to news of an EU spending and recovery deal by going lower, but the technical outlook remains firmly favour of further EUR/USD exchange rate gains says analyst Richard Perry of Hantec Markets.
The euro has been running higher for over a week now, as traders have been pricing for an encouraging outcome from the EU Recovery Fund talks.
This morning we see that the talks have (finally) concluded with agreement and the euro is stuttering.
Perhaps a moment for a near term pullback?
It will be interesting to see how markets react this morning, but the move will not be driven by technicals which remain strong.
Yesterday's latest bull candle was a second successive closing level above $1.1420 and still playing strongly within the three week uptrend channel.
Momentum indicators are strongly configured but are also not stretched, with further upside potential.
The 14 day RSI is into the mid-60s, whilst MACD and Stochastics lines are rising in strong configuration.
In the absence of any serious selling (or profit-taking) pressure, we would still look at any near term weakness as a chance to buy.
The intraday low at $1.1420 is holding initially this morning, whilst the hourly chart shows $1.1370/$1.1400 is a growing band of support.
The bulls will still have designs on pushing above the March high of $1.1490 and into the $1.15s. That would then be the next decisive move. Below $1.1350 would disappoint the bulls now.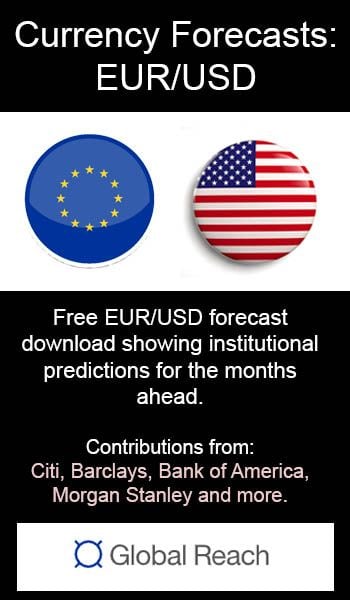 Euro Subject to Profit-taking
A positive tone to risk has taken hold once more, which is helping to drive several major markets out of a phase of consolidation.
After starting discussions on Friday, four days later, EU leaders have finally come to an agreement on the composition of the EU Recovery Fund.
A €750bn pandemic recovery package comprising of €390bn of grants and €360 in loans. This is a key moment for the EU as the money will be raised by the European Commission through the capital markets and is a first step towards debt mutualisation.
Markets are reacting positively, with core/peripheral yield spreads falling to multi-month lows.
The spread between 10 year Italian BTPs and German Bunds is now under 160 basis points, and is at its most narrow since February.
The euro, which has been strong in the run up to this decision, is a moving with caution today (we cannot rule out some near term profit-taking).
However, this is certainly euro supportive as we go through the rest of 2020. Risk appetite was already boosted by another tech rally on Wall Street last night, but is again positive this morning.
In the forex space, this is weighing on the yen and US dollar.
Equities are strong, but the most eye-opening move is coming through silver.
The precious metal is in a sweet spot right now, with the risk positive tone helping an industrial metal, amidst ongoing fiscal and monetary support. Gold is also performing well as it breaks to its own multi-year highs.