EUR/USD Forecast: Test of $1.1490 Possible, EU Council Meeting Will be Key
From left to right: Mr Charles MICHEL, President of the European Council; Ms Angela MERKEL, German Federal Chancellor; Ms Ursula VON DER LEYEN, President of the European Commission; Mr David SASSOLI, President of the European Parliament. Copyright: European Union
The Euro-Dollar has faded from the highs tested earlier this week to quote at 1.1397 as money comes off the table ahead of the EU Council meeting. Analyst and technical forecaster Richard Perry of Hantec Markets says he maintains a bullish stance on the pair.
The euro bulls have been testing higher in recent days but certainly have one eye on the EU Recovery Fund discussions that take place over this weekend.
Despite a minor slip back yesterday (driven primarily by a rebound on the dollar), the technical set up suggests that traders are taking a view that the EU talks will yield some positive news.
The ECB meeting may have been entirely forgettable, but the euro bulls still seem happy to support into weakness now.
Yesterday's unwind towards $1.1350/$1.1375 breakout support looks to be a chance to buy.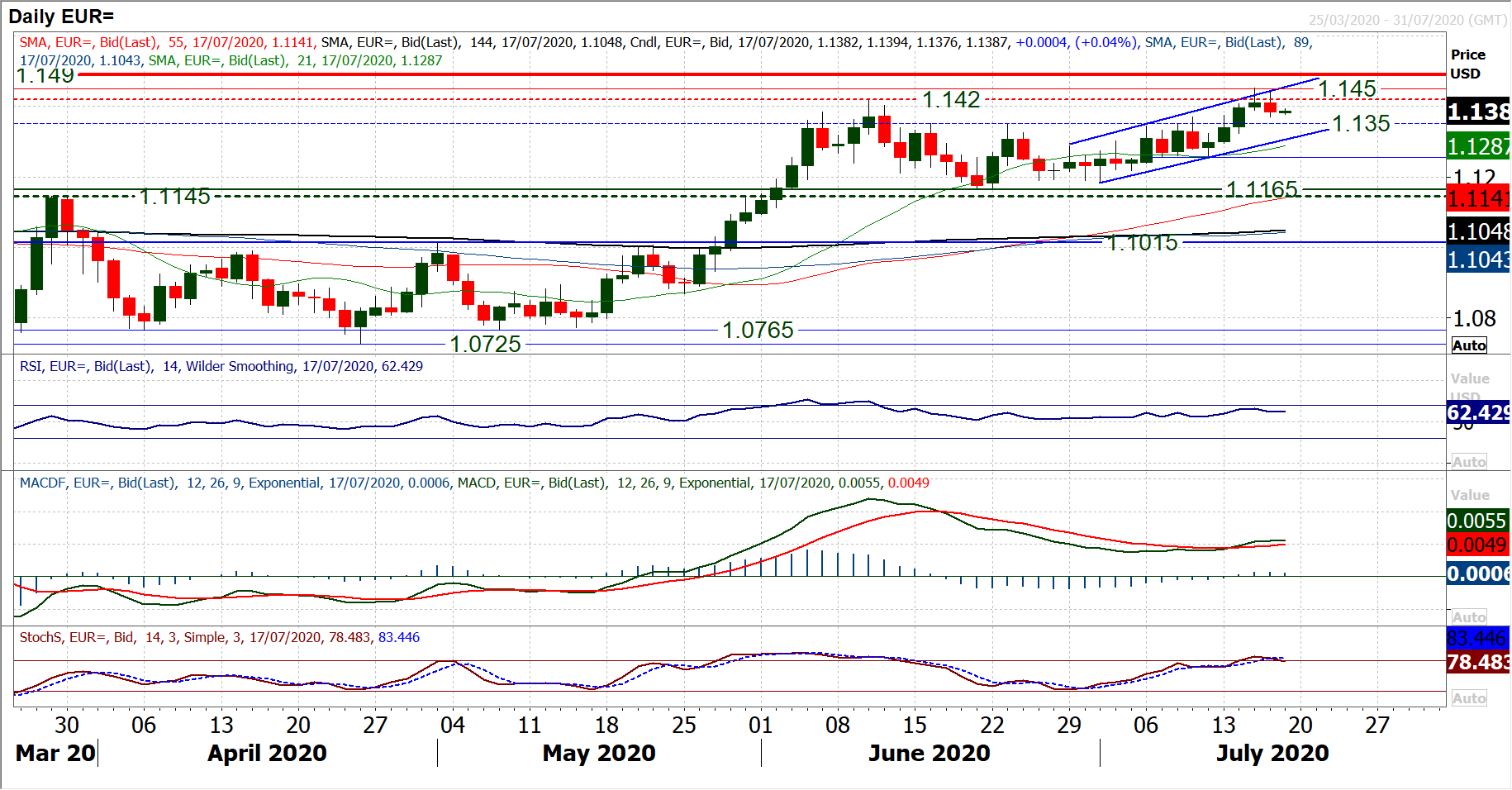 An uptrend channel of the past few weeks is still playing out as the market has been testing the waters above $1.1420.
No conclusive breakout yet, but the medium term configuration of momentum indicators suggests that a move higher is building.
Daily RSI is pulling into the high 60s (with upside potential), whilst MACD lines are rising off a bull cross.
Stochastics have just crossed to reflect yesterday drop back, but nothing yet would suggest this is a significant negative signal.
We position to buy into weakness to pull above $1.1420 in the coming days and to test $1.1490.
A close below $1.1350 would be a disappointment, but the channel support is just above $1.1300 now and support at $1.1255 is a key higher low.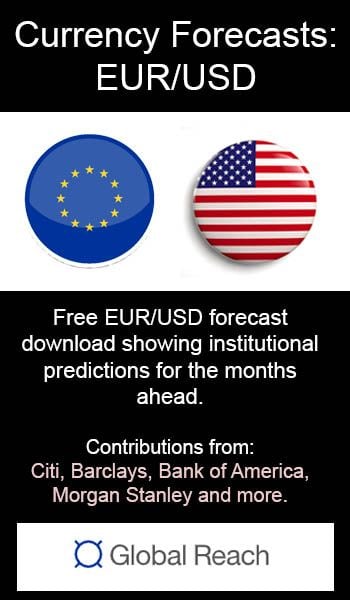 Ponderous Markets Await Crucial EU Meeting
Major markets look ponderous this morning as the dust settles on yesterday's dollar rebound and edge of risk aversion.
Traders looking at their charts will see how these moves have been counter to recent trends.
The dollar remains on a weakening path (as a safe haven), whilst recent updates on COVID-19 vaccines have encouraged a more positive risk bias to take hold.
However, there is still an uneasy tone to relations between the US and China over a variety of issues (Phase One trade deal, Huawei, Hong Kong, interests in the South China Sea) which is holding back a sustainable move into risk.
Furthermore, ever rising COVID infections (primarily in the US) add weight to the shackles too.
Despite this though, in the coming days the EU Summit to discuss the EU Recovery Fund could be a game changer for sentiment, at least for the near term.
If the EU leaders can find common ground to make progress in moves towards agreeing on the fund, there would be a narrowing of yield spreads, a supportive outlook for the euro, and European equities would certainly feel the benefit too.
Major markets are all but flat this morning ahead of the summit, and we will not see the real impact until Monday morning.
Later into today's session, the US confidence gauge, Michigan Sentiment will take focus as it is for July and begins to account for the rising infection rates and threats of renewed lockdown.