Get 3-5% More Currency on Your Money Transfers
| | | | | | |
| --- | --- | --- | --- | --- | --- |
| | EUR | USD | AUD | NZD | CAD |
| Market Rate | 0 | 0 | 0 | 0 | 0 |
| Global Reach | 0 | 0 | 0 | 0 | 0 |
| Banks: Upper Range | 0 | 0 | 0 | 0 | 0 |
| Banks: Lower Range | 0 | 0 | 0 | 0 | 0 |
Get more currency for your money
How Global Reach delivers excellent rates of exchange:
1. Close to Interbank - Global Reach offers competitive rates and transparent transfers, so you maximise your international payments.
Global Reach is confident in its rates, and offers a Best Exchange Rate Guarantee*.
2. A currency specialist - Global Reach focuses solely on foreign exchange, with one of the most experienced Dealing teams in the industry, making them experts in what they do.
3. Make smarter currency decisions - Having access to a team of Dealers means you'll have someone to guide you through the market, can help you capitalise on positive market shifts, and can lock-in exchange rates for up to two years for larger overseas transfers such as property purchases.
4. Protecting your funds - Global Reach can help you protect your funds from negative market shifts – speak to the Dealing team to find out how you can manage your transfers amid volatile political and economic events.
5. The importance of timing - Global Reach can keep you updated with the latest rates and market movements so you can move your money at the best times for you.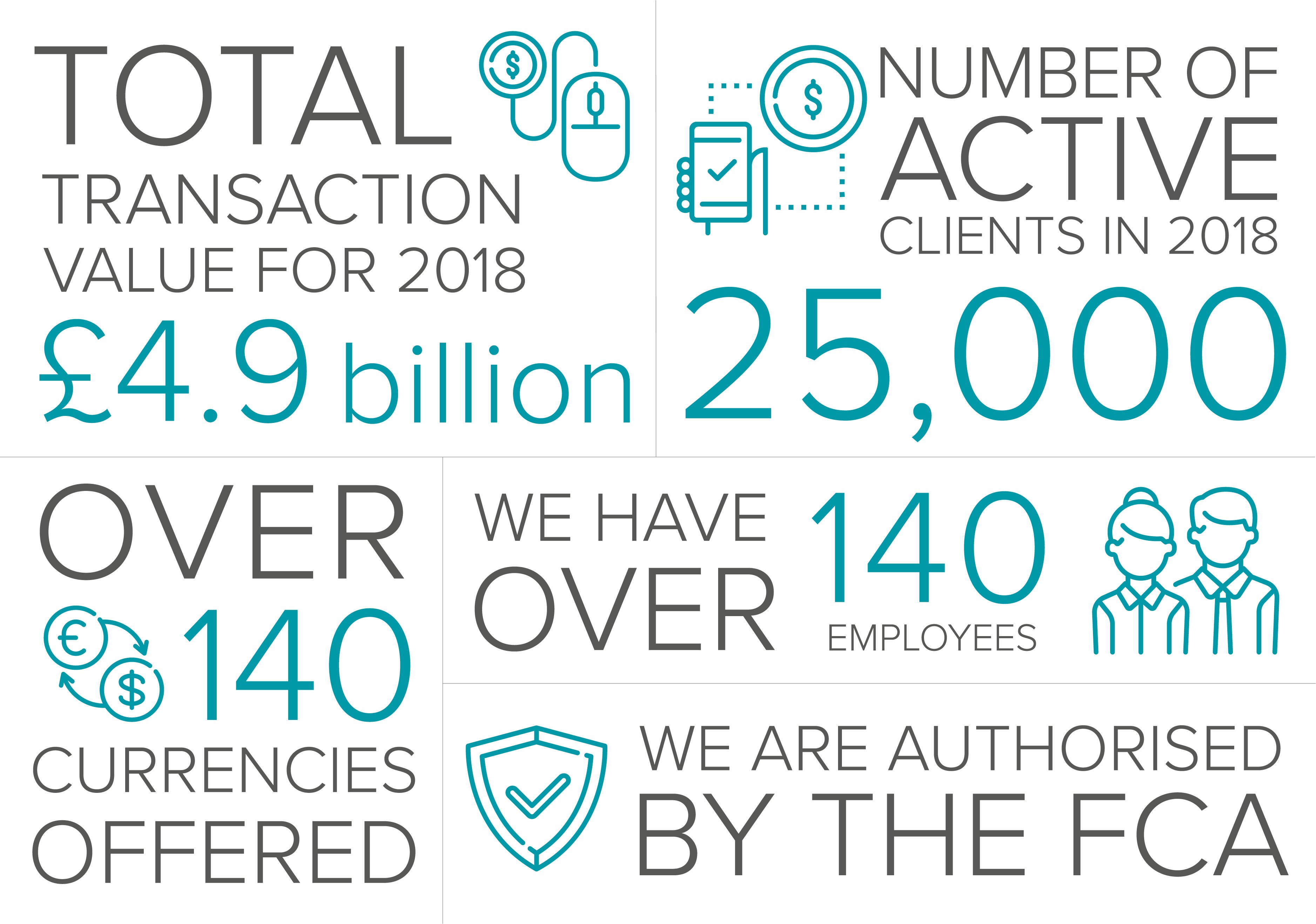 Global Reach is a winner of Feefo's Gold Trusted Service Award, an independent seal of excellence that recognises businesses for delivering exceptional experiences, as rated by customers. Global Reach is the trading name of Foreign Currency Exchange Limited which is an FCA authorised Electronic Money Institution (900205).

*T&Cs apply, visit globalreachgroup.com/bestrateguarantee
Why choose Global Reach?
Global Reach is a leading foreign exchange broker, offering both corporate and personal currency transfers. Whether you want to buy a holiday home overseas or need to move money abroad regularly for pensions or salaries, Global Reach can help. The team of experienced Dealers will be able to help you navigate the market and make smarter currency decisions.

Global Reach won the 2018 Best Currency Service Provider title at the Shares Awards, has an award-winning online platform, and holds the Feefo Gold Trusted Service Award.
Benefits of using Global Reach:
1. Excellent rates of exchange with the backing of their Best Exchange Rate Guarantee.
2. Access to a dedicated Dealing team to guide you through the market.
3. Quick and secure transfers online or over the phone.
4. A safe pair of hands: Global Reach is one of the only foreign exchange brokers to have
implemented a combined method of safeguarding using both segregated trust accounts
and A rated London market insurers to protect your relevant funds.
Services We Provide
Risk Management
Secure beneficial exchange rates in the future + lock in current exchange rates and protect against declines in the future.
Regular Payments
For pensions, mortgages, suppliers and more.
Emigrating
Helping ease the burden of your move overseas.
Overseas Property Purchases
Get more currency to secure that dream home.