Pound Sterling Forecast to Recover Against the Dollar in 2018, but Weakness versus Euro to Persist
The Pound rose after the Bank of England (BOE) Monetary Policy Committee voted 3 to 5 to raise interest rates but gains were relatively short-lived.
There was no obvious follow-through in Sterling's appreciation after the decision, which suggested the majority of market participants were not convinced a rate rise would materialise.
"We do not think that this is an immediate game-changer for GBP for now," said Kamal Sharma at Bank of America Merrill Lynch Global Research. "GBP has been unable to maintain its initial gains despite the 5-3 vote."
Sharma argued that in ordinary circumstances, GBP would have reacted in a more sustained, positive, manner.
The price action in the Canadian Dollar in response to the Bank of Canada's recent shift towards favouring higher rates, for example, is a prime case in point of how a currency would typically appreciate on a significant shift in central bank sentiment.
But this kind of traditional reaction did not appear to apply to Sterling.
"These are not ordinary times and we are not surprised to see GBP pare back some of its initial gains against the backdrop of so much political uncertainty domestically and ahead of Brexit negotiations," says Sharma.
Governor Carney Pours Cold Water on Hike Hopes
BOE Governor Carney's Mansion House speech explained why traders were hesistant to buy more Pounds after the split MPC vote.
Carney was unequivocal in his view that raising interest rates now would not be appropriate, especially given the continued low wage growth which has just turned negative allowing for inflation.
The inflation those at the BOE who voted for highe rates wanted to fight came from the push-through of a weaker Pound not domestic growth, and Carney is rightly worried higher lending rates could exacerbate a downturn, if it emerges.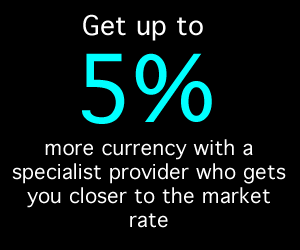 New Member of MPC likely to be Neutral
Sterling bulls have another reason to be cautious: the main hawk at the BOE, Kirsten Forbes, is leaving the Bank and her replacement, Silvana Tenreyro of the London School of Economics, is expected to be start out dovish, meaning in favour of lower not higher rates.
With one less hawk voting to lift rates on the committee it is unlikely there will be a majority voting for an increase at the next BOE meeting in August – which also includes an inflation report.
Nomura analyst Jordan Rochester, believes Tenreyro is likely to be dovish at least to begin with, explaining; "Relative to the hawkish person she is replacing (Forbes) and the view that new members do not usually jump straight into a bias, we would assume a slight swing to a more dovish vote".
Tenreyro could very well support the majority of the MPC in claiming that there is a need to 'look through' higher inflation in order to assess the economic impact of borrowing costs on the wider economy.
Economic Trajectory Doesn't Support a Stronger Pound
Looking at the economics, there is not much for Sterling-bulls to get excited about in BofAML's view.
Inflation beat consensus forecasts because of Sterling weakness - the impact of the decline in the value of the Pound is however expected to be short-lived.
The low unemployment rate suggests little spare capacity but wage growth is low and falling.
"That suggests plenty of spare capacity and no second round effects to be seen. The inflation spike is a textbook case of one that should be ignored," say BofAML.
1Q GDP growth was revised down instead of up as the BoE expected.
Industrial production does not feature in the minutes but printed 50bp weaker than consensus in April.
Retail sales slipped to their weakest yoy growth in four years in May, private car registrations fell sharply and the three month change in the average of the Halifax and Nationwide house price indices slipped into negative territory for the first time in five years.
"This news could well have justified a vote for a cut rather than a hike. The timing may be explained, though we cannot be sure, by the election: perhaps rate setters delayed their decision," says Sharma.
But, Longer-Term Outlook More Constructive for the Pound
However, the June Bank of England meeting is reflective of BofAML's "constructive medium-term views towards GBP."
Ultimately, they warn that risks are that if the current MPC rhetoric is sustained in the months ahead, this could provide more meaningful support to the Pound.
"However, we doubt that this time is now," says Sharma.
What Does this Mean for Pound Sterling Forecast Targets?
Pound to Dollar rate is forecast to end 2017 at 1.24 by Bank of America, which represents a low as it is forecast to gradually recover through 2018 and could end next year at 1.32.
The Euro to Pound Sterling rate is forecast at 0.87 by year-end and should remain around here for the duration of 2018.
This equates to 1.1494 in Pound to Euro conversion terms.
"We continue to see further near-term GBP downside and remain long EUR/GBP," says Sharma.
Save