British Pound Down as UK Inflation Comes in Below Expectation
Pound to Euro exchange rate: 1.1727, down 0.80% on the day
Euro to Pound Sterling exchange rate: 0.8527
Pound to Dollar exchange rate: 1.2467
GBP fell to the bottom of recent ranges against a host of major currencies following the release of a slew of inflation data on Tuesday February 14 that showed prices were not rising as fast as many had anticipated.
The ONS reports that inflation for January rose by 1.8% on an annualised basis, missing forecasts for a rise of 1.9%.
However, the big figure we were interested in was the move in core inflation which strips out the effects of fuel on the headline inflation number.
Core CPI rose 1.6%, below a forecasted rate of 1.8% which suggests underlying economic growth is not yet stimulating notable inflation.
As we can see, the impact of fuel rises on transport is the main culprit for the rise in inflationary pressures at present:
The Pound fell on the news ensuring the currency gave up the gains registered after a strong start to the week.
The currency's reaction confirms traders are starting to respond to matters other than Brexit - most notably economic data releases and expectations surrounding future Bank of England policy on interest rates.
Of course, these are intertwined as economics determines monetary policy.
"The recovery in Sterling is not stable, and may easily be eroded by disappointing data. An initial test was this morning with PPI data, which rose much more than expected showing upside pressures due to the past depreciation of sterling. On PPI figures Sterling fell back," says Asmara Jamaleh at Intesa Sanpaolo.
We know the Bank of England targets inflation at 2%, and this target is nigh on being reached, but we also know policy-makers are comfortable with inflation overshooting to some degree.
Particularly if rises due to the effects of fuel prices and the big fall in the value of Sterling.
Forecourt fuel prices rose in January by 3.4%, as expected, contrasting with a 2.6% drop in January last year and so created a substantial positive energy base effect.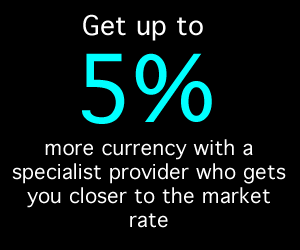 Analyst Reactions
Daniel Vernazza, Lead UK Economist at UniCredit Research in London:
"In the coming months we expect inflation to rise well above the 2% inflation target as the depreciation of sterling is passed through to import prices and consumer prices. The Bank of England will very likely look through this and keep the stance of monetary policy unchanged this year."
Paul Hollingsworth, UK Economist at Capital Economics:
"Looking ahead, we expect CPI inflation to peak at around 3% in the fourth quarter of this year.
"While this is a significant rise, it is not anywhere near as high as the 5% peak seen in late-2011 when the drop in the exchange rate was exacerbated by a string of other pressures such as the sharp rise in oil prices and VAT hikes. And crucially, we doubt that it this will be strong enough to panic the MPC into hiking interest rates."
Alex Lydall, Head of Dealing at Foenix Partners:
"Inflation woes are currently the biggest headache for Carney and the Bank of England with almost all other economic data points performing incredibly well. Hitting peaks at 1.8% this morning sees us close to the Central Bank target, with speculators concerned Carney isn't advocating extra Monetary policy measures to contain inflation peaks which are expected later this year.
"Reluctance from Carney to commit at this stage is largely down to pressure surrounding Brexit negotiations, which are expected to have some clarity, certainly from triggering Article 50, in early March. A push higher than 2% within the next two months will likely increase the probability of a rate hike this year."
Owain Walters, CEO of Frontierpay:
"Whilst it is currently popular to panic about the economic data in the wake of the Brexit vote, we would point out that inflation is still below the Bank of England's 2% target and the current rise in inflation is a one-off event due to the devaluation of Sterling. The markets expectations have been dashed this morning and as a result the Pound has lost about 1 cent to the US Dollar and about 0.8 cents to the Euro."