DBS Bank Exchange Rate Forecasts: GBP, USD, EUR, AUD, INR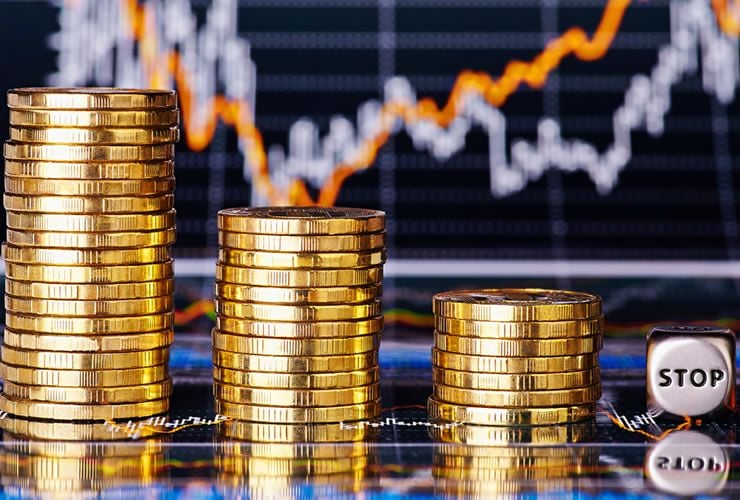 DBS Bank - the global financial services provider based in Singapore - has updated clients on their forecasts for the key foreign currency pairs.
The updates come via a research note released at the start of August 2017 in which analysts deliver a key message that the sell-off seen in the US Dollar thus far this year might be due to end.
We look at the more prominent points forwarded by the research team as well as their numerical projections.
The views should help those with important international payments with some thoughts as to where their relevant exchange rate might be going.
The key currencies we can provide snapshots of here are the Dollar, Pound, Euro, Australian Dollar and Indian Ruppee.
GBP/USD Forecast
"We remain cautious over the lastest bout of GBP strength."
"Looking ahead, Brexit uncertainties will weigh on business investment and consumer spending. Consensus now sees UK growth decelerating into a lower 1.2-1.5% range into 2018."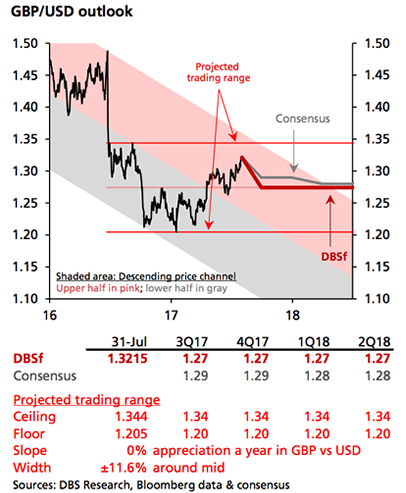 Dollar Forecast
"Looking ahead, the DXY may find support as it nears the floor of its two-year trading range seen before the US presidential elections. US growth has returned above-trend in 2Q17. Republicans are also working behind the scenes on a tax reform plan. In Europe, both inflation and EU stocks have fallen, with the strong EUR becoming a concern to German exports."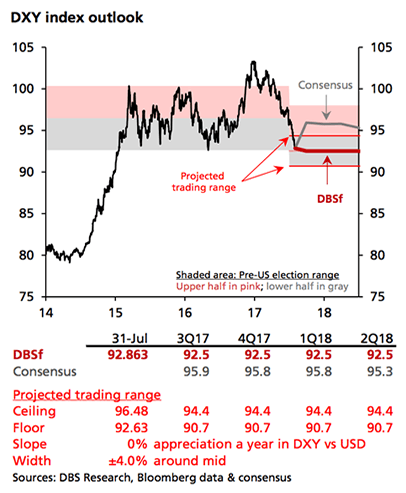 EUR/USD Forecast
"According to the relative performances of EU-US bonds/equities, EUR/USD may have appreciated too much too quickly. On balance, it is not unreasonable to expect EUR/USD to move into a higher 1.12- 1.20 range."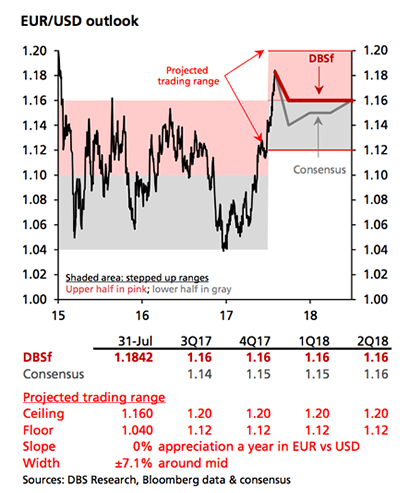 AUD/USD Forecast
"In its Statement on Monetary Policy in May, the RBA noted that the AUD's appreciation may have added some downward pressure on prices."
"Indeed, CPI inflation fell to 1.9% YoY in 2Q17 from 2.1% in 1Q17, below the RBA's 2-3% target range. The next monetary policy statement on 4 Aug is likely to reinforce the same warning on how a strong AUD could hurt its growth/inflation outlook. Hence, the RBA is unlikely to be considering rate hikes from now till 2019; it expects growth and inflation to return to 3% in 2019."
USD/INR Forecast
"INR started the year on a strong note; it appreciated 6% YTD vs the USD to 64.060 by mid-May. Since then, USD/INR has been in a tight 64-65 range. There are no incentives for the INR to resume its appreciation. Investor optimism in India continues to be reflected by its record high stock market."
"Trade lost momentum in recent months. Exports growth peaked at 27.6% YoY in Mar17 and plunged to 4.4% in Jun17. Imports growth peaked at 49.1% in Apr17 but remained high at 19.0% in Jun17. For the first time in 4 years, the trade deficit in the first 3 months of the new FY17/18 (Apr-Mar) did not narrow, but more-than-doubled to $40.1bn."