Euro Off to a Flyer as ECB Looks Set for Successive 50bp Rate Hikes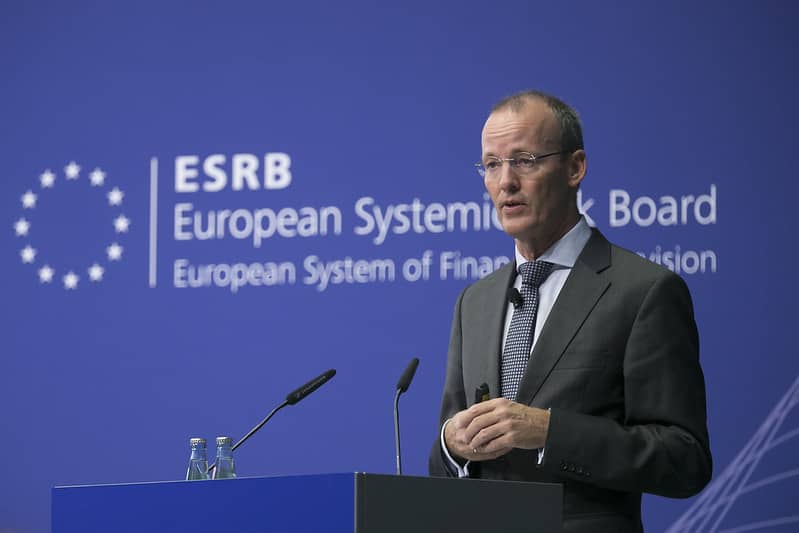 Above: File image of Klass Knot. Image: ECB.
Euro exchange rates appreciated at the start of the new week as currency markets latched onto comments from prominent members of the European Central Bank (ECB) that effectively committed it to successive 50 basis point rate hikes.
The Euro rose half a percent against the British Pound and advanced to its highest level against the Dollar in nine months after Klaas Knot said a 50 basis point hike would be delivered in February and March.
Knot, a member of the Governing Council and head of the Dutch central bank, said further hikes would be required after this point.
The comments underscored the ECB's willingness to 'out hike' its major rivals over the coming months, particularly the U.S. Federal Reserve and Bank of England.
This divergence in central bank policy expectations underscores the recent gains made by the Euro to Dollar (EUR/USD) and Euro to Pound (EUR/GBP) exchange rates.
Knot said in an interview published on Sunday that the time to slow the pace of hikes is "still far away".
"The latest leg higher in EUR/USD is a result of ECB haws advocating significant interest rate increases and a report suggesting the Eurozone will avoid recession this year," says George Vessey, FX & Macro Strategist at Convera.
---
---
Knot said the ECB made a step down in December from 75 to 50 basis points, and "that will be the pace for a multiple number of meetings... I do think that we will continue to be in tightening mode until the summer".
"Expect us to raise rates by 0.5% in February and March and expect us to not be done by then and that more steps will follow in May and June," he added.
ECB policymaker Robert Holzmann meanwhile said on Friday he expects at least two interest-rate increases of 50 basis points each in the first half of this year.
Olli Rehn, Governing Council Member and head of Austria's central bank, said there is the prospect for "significant interest rate increases from the ECB this winter and the coming spring."
"Two hawks and one dove (Rehn) are backing 50bp increases in February and March. EUR/G10 is broadly bid," says strategist Kenneth Broux at Société Générale.
---
Above: Euro against the Pound (top) and Dollar at daily intervals. Consider setting a free FX rate alert here to better time your payment requirements.
---
ECB President Christine Lagarde also said last week that continuing inflationary pressures would sharpen the ECB's focus on bringing inflationary expectations lower.
"We shall stay the course until such time we have moved into restrictive territory for long enough so that we can return inflation to 2% in a timely manner," said Lagarde.
Headline inflation rate slowed down to 9.2% in December, from a high of 10.6% in October, although, core CPI remained on a rising trajectory hitting 5.2% last month, up from 5.0% in November.
In one of two interviews given over the weekend - this one to Italy's La Stampa - Knot said it was "too early to tell" if the ECB could slow down the pace of its rate increases by the summer.
"At some point, of course, the risks surrounding the inflation outlook will become more balanced," he said. "That would also be a time in which we could make a further step down from 50 to 25 basis points, for instance. But we are still far away from that."
The ECB does not appear to be ready to step back on interest rate hikes and the boost to Eurozone bond yields that have resulted from this stance should offer support to the Euro exchange rate complex further.