UK has Entered Recession say Barclays, Release GDP Forecasts for 2016 - 2017

Economists at Barclays say the UK economy is now contracting and is expected to do so until at least mid-2017.
Barclays have release their latest economic forecasts and the standout figures can be found in their slashing of the UK's expected quarterly growth figures.
A recession is defined by two consecutive quarters of negative growth, a criteria that will be met if analysts at the UK bank are correct.
The spark to the decline in economic output is the withholding of investment decisions by businesses who are now faced with many uncertainties following the vote to exit the European Union.
As a result of deferred or cancelled investments Barclays expect the UK economy to contract in H2 and 2017, albeit relatively modestly.
Third quarter growth is forecast at -0.2%, fourth quarter growth at -0.3% and Q1 2017 growth at -0.4%.
Barclays follow a number of other major institutions in forecasting recession.
"The quickest way for non-financial corporations, especially in the
manufacturing industry, to react to heightened uncertainty is cut production and meet demand by destocking until the situation gets clearer," say Barclays in a note to clients.
Analysts believe consumption - the engine of the UK economy - should soften on the back of declining confidence, which would in turn halt job creation and wealth creation effects.
This will be in part driven by a much weaker currency and concerns about real estate valuations.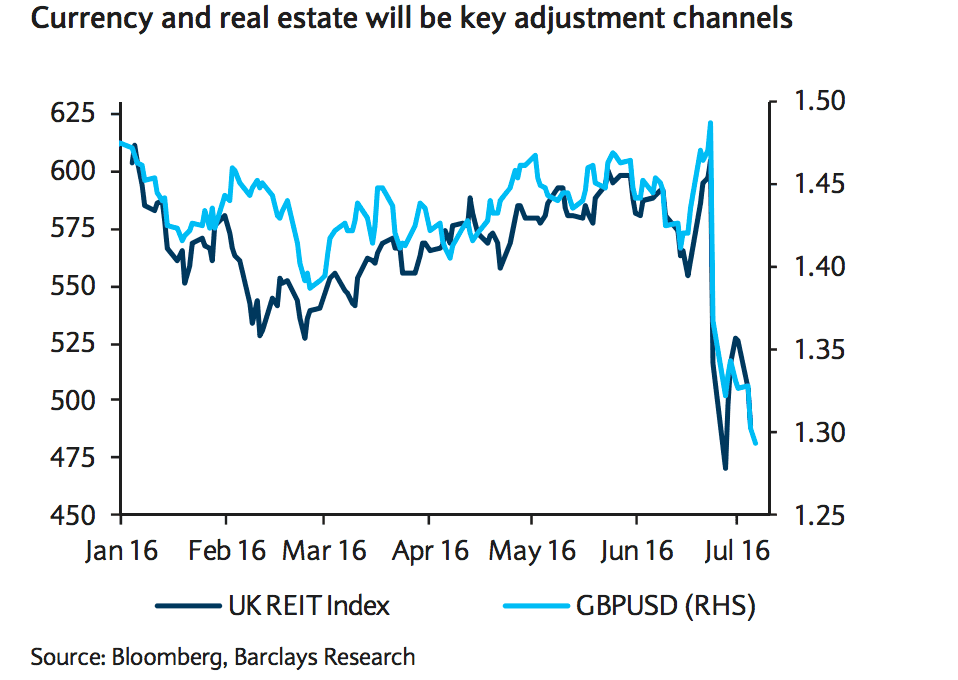 The latest survey data on the construction sector showed a sharper-than-forecast drop in activity, to the extend that the sector is now shrinking, providing the first concrete economic indicator that the economy could be shifting into reverse.
Barclays warn that the improved net exports contribution derived from weaker exchange rates will only partially offset this drag from investment and consumption.
"The risk to the UK outlook may be tilted for a potentially even deeper recession," say Barclays.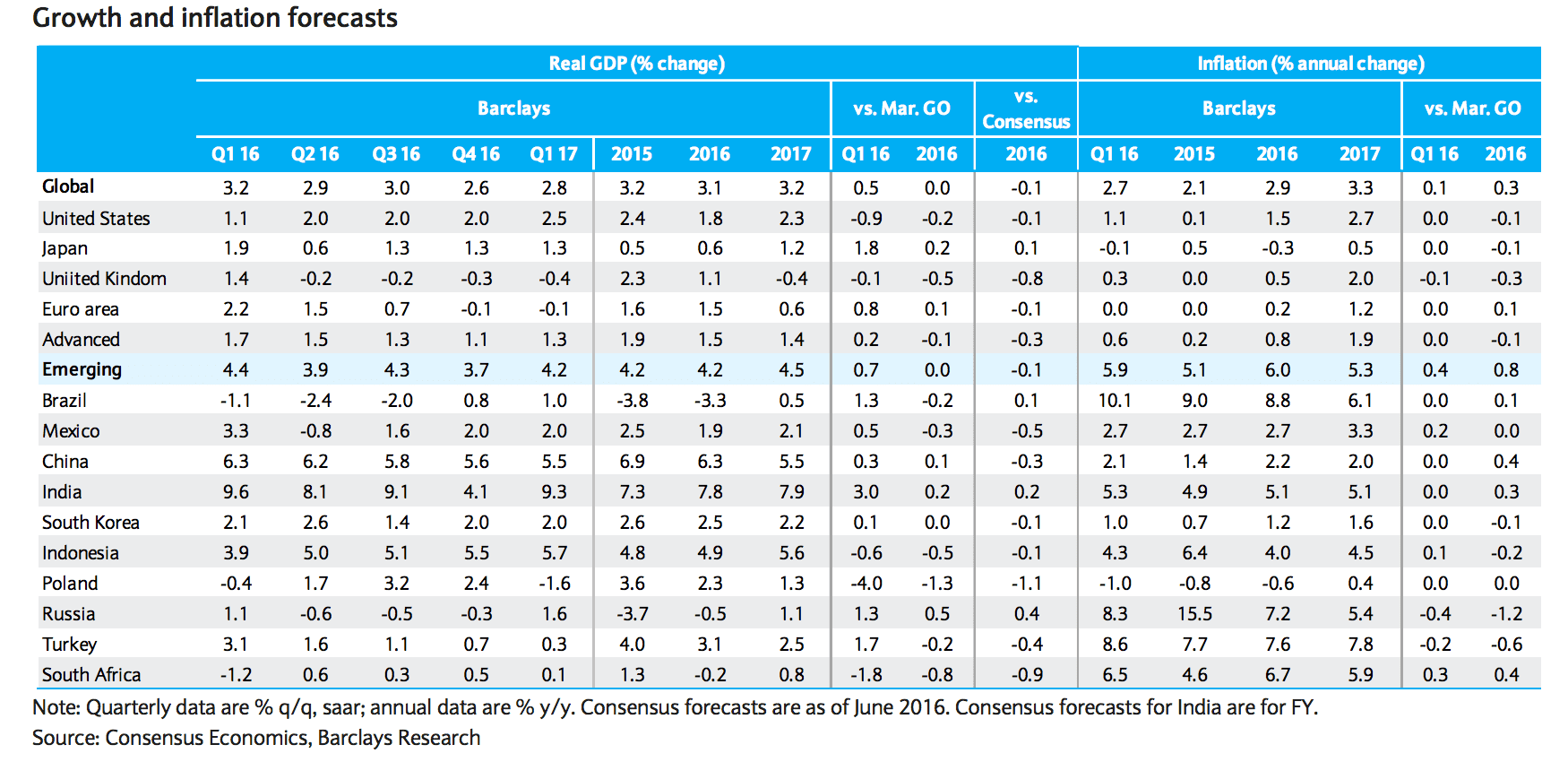 The depth of the recession will depend on the policy response from government and the Bank of England.
We see little concrete moves coming out of the government at this stage owing to the leadership battle in the ruling Conservative party.
However, eyes will turn to the Bank of England's Monetary Policy Committee on Thursday the 14th.
Markets are ascribing a 75% chance of a 0.25% interest rate cut to be delivered.
Cutting rates will ensure lending gets cheaper and it may push the hand of those company directors who have impending investment decisions to make.
The Bank may also expand its quantitative easing programme in an effort to 'oil' the flow of finance through the economy yet further.