Currency Volatility to Aid Invoice Finance Growth as Firms Look to Bolster FX Hedges
Factoring is now seen as another tool at the disposal of firms looking to mitigate currency risks posed by the EU referendum and impending Brexit.
According to the Asset Based Lending Association, factoring reached an all-time high of £20.3bn in the first half of 2016, up 5% from the same time period in 2015.
Invoice finance, which includes discounting and factoring, is the 'selling' of invoices to a financial institution, who will pay for some the value of the invoice up front, and the rest upon receiving payment from the customer, less fees.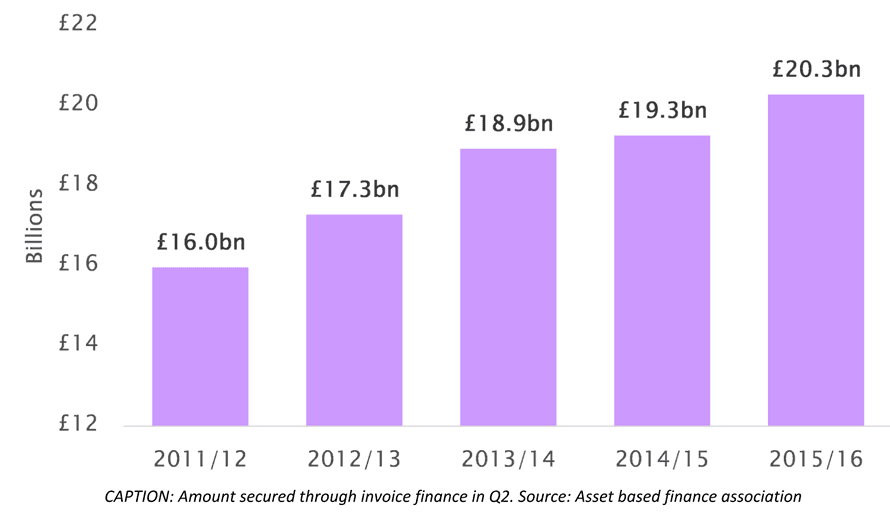 Invoice finance has seen a boom over the recent years, but could this be correlated to the weakening of the pound?
Why would the weak pound stimulate factoring?
As a result of the 2016 EU referendum, where Britain voted to leave the EU and trigger Article 50, the pound slumped against its counterparts, most notably, reaching a 31 year low against the US dollar.
Factoring is a financial instrument that guarantees part 'payment' from a funder, thereby locking in an exchange rate at the time of receiving the invoice. It is possible that factoring could be used to mitigate FX risk as well as lock in rates at the time the invoice is paid for.
With the fluctuating pound potentially threatening margins, businesses may want to use factoring to not only to release cash flow into the business, but also to reduce the risk of a weakening pound, meaning they might actually get less for their money by the time their invoices finally get paid.
Is Factoring on the Rise?
According to the ABLA, yes.
This might be because of fluctuating exchange rates, but it could also be because alternative finance (and knowledge of how factoring can help businesses) is on the rise.
According to the Bank of England's recent credit conditions review, wholesale (business) funding is at an all-time low, at least for the last 5 years, meaning that alternative invoice financiers might be plugging the gap as they become more mainstream.
However, when analysis search volumes for invoice finance terms over the last 5 years, there doesn't seem to be a material change in volumes.
There has however been a large spike in terms around factoring and invoice discounting at the same time as Brexit. Further to this, key players in the market appear to be growing, as we saw MarketInvoice raise £7.2m in growth funding, just after Brexit.
James Sinclair from Trade Finance Global agrees that invoice finance is on the up:
"Factoring and discounting are now mainstream. We have seen a significant rise in new invoice finance platforms, lenders and an increased market demand for invoice finance as SMEs look to free up working capital which is tied up in invoices, but we're still a long way from educating all SMEs on the benefits of invoice finance."
So, will factoring continue to rise?
It's inevitable that as we see Tier 1 banks reduce lending as a result of Basel III regulation, alternative financiers will continue to shape the way for SME lending.
Factoring however continues to rise, possibly as a result of volatile foreign exchange rates, but also possibly as a result of increased awareness of factoring and the fact that's now readily available from non-high street funders.