About Pound Sterling Live
Pound Sterling Live was founded in 2013 with the express aim of covering trade and newsflow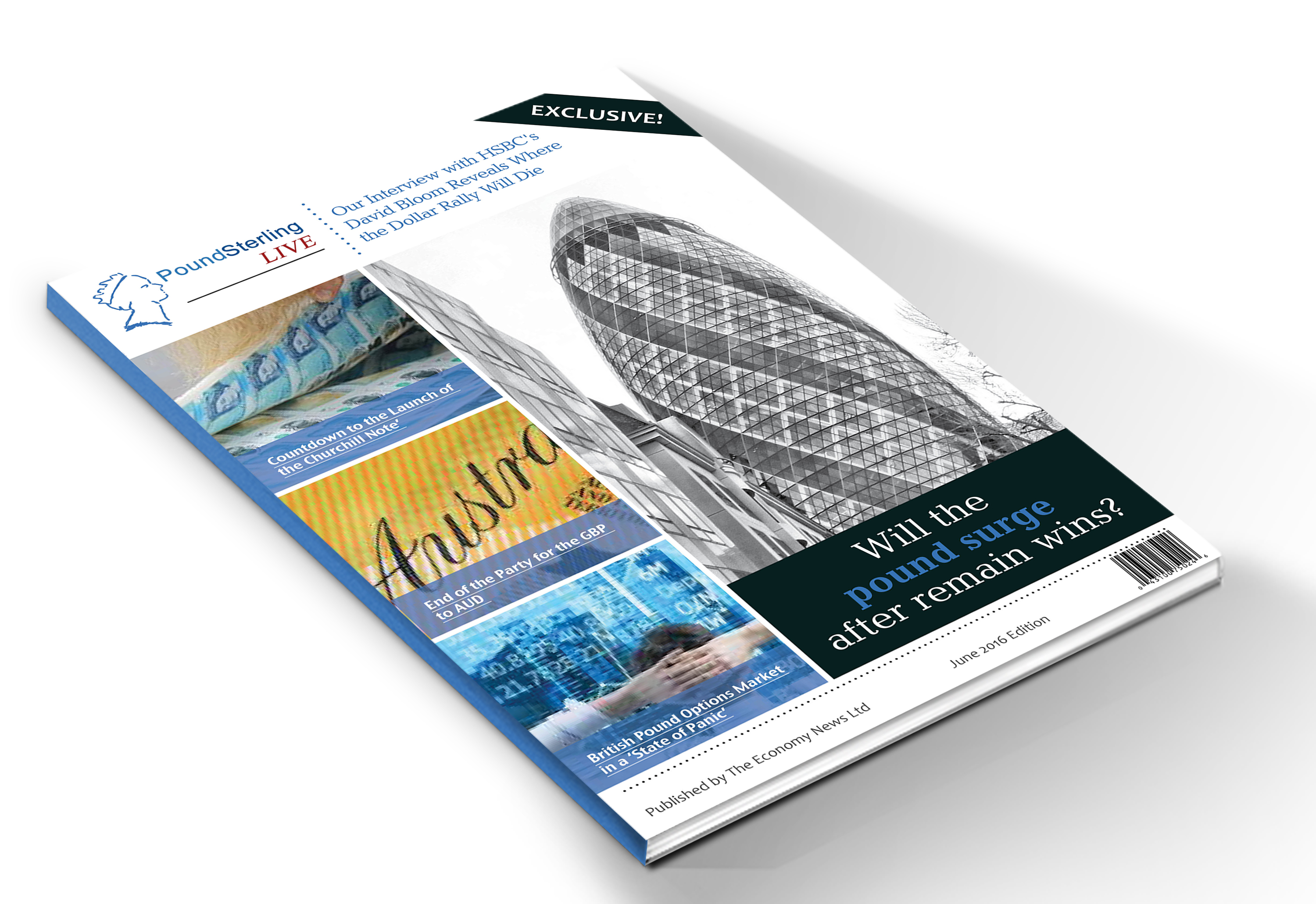 surrounding the world's fifth largest currency in the world's largest foreign exchange marketplace - the City of London.
Our online edition has been joined by a bi-monthly print edition, launched at the start of 2016 and edited by veteran financial editor Richard Northedge.
Pound Sterling Live has built up a strong network of sources - including the top analysts at the various institutional research houses, whose views our readers value.
Our commitment to quality and independent journalism saw our team awarded the prize of Best Currency Information Provider in the 2016 Trade Finance Global Currency Awards for Excellence.
We are independent of any financial services provider and are owned by The Economy News Ltd - a publishing company registered in England and Wales number 7097773.